Ground Carolina Reaper 11 gr Seasoning
● Extreme level of heat

● Ground Carolina Reaper
● 100% Natural Vegan Product, Gluten and preservative free

Comparte con tus amigos / Share with your friends
Spicy Level (1 to 5)

5 Extreme
Ground Carolina Reaper, made with one of the hottest chillies in the world
2.000.000 SHU on the Scoville scale in our ground Carolina Reaper. Despite being made from the hottest chili in the world, if used in small doses we can create delicious recipes, full of flavour and personality.
We harvest the fresh chilis by hand from our crops and transport them straight to our facilities to grind the Carolina Reaper chilis
Buy it in our online shop and enjoy true spice- can you deal with the real extreme heat?
Ingredients
Ground Carolina Reaper chili
Nutritional Values 
Nutritional Values per 100g
Energy value 314 kcal. / 1314 kJ
Total fats 16,8 g.
Saturated 3,0 g.
Carbohydrates 54,7 g.
Of which sugars 7,2 g.
Protein 12,3 g.
Salt 3,0 g.

In what recipes can I use the Ground Carolina Reaper?
You can create hundreds of original, fun and spicy recipes with ground Carolina Reaper going as far as your imagination can take you, but... be careful! It is a recipe only for true revolutionaries of spice
There are many myths about the use of spice. Spicy foods are widely consumed in many countries and it's an essential element in many cuisines including Mexican, Chinese, India, Thai and Japanese. New flavours and aromas enrich our daily diet and allow us to enjoy traditional recipes with a different, original twist.
You can include this natural seasoning in your traditional recipes, adding the real doctor salsas heat. How much spice can you handle?
You can add it to your extremely spicy marinades, stir-fries and dressings. If you are an expert in spice and love a challenge, here are some recipes for you to try - Enjoy the burning taste!
Super spicy mussels Super spicy tomato sauce
Super spicy prawn cocktail
Super spicy salmon fillet
Super spicy vegetable and beef stir-fry
Super spicy chicken lasagne
The spicy revolution
Our mission is to revolutionise the world of spice. All our products are handcrafted, using 100% natural, plant-based, sustainable ingredients, with no added preservatives and are suitable for a vegan diet.
The origin of our products is the Sierra Nevada. Here at Doctor Salsas we have over 12 years' experience of KM 0, fair trade production and we're committed to our chili pepper growers in Granada (Andalusia).
We are growers
From planting and collecting to preparing the hot sauce. We use natural processes at all times and we add no preservatives or colourings.
We harvest our chili peppers by hand in our greenhouses and transfer them directly to our kitchen where we prepare our delicious hot sauce using natural ingredients.
At the same time, we respect and support our growers under the fair trade business practices. Our chili peppers are grown in the Sierra Nevada, Granada, until they reach maturity and that eye-catching colour and texture that means they're ready to be harvested by hand.
Health benefits of spicy food
The capsaicin present in all chili peppers has multiple health benefits:
It helps improve digestion
It's an antiseptic and a natural antibacterial
Capsaicin produces an anti-inflammatory action at arterial levels and helps activate and improve circulation
It activates the sympathetic nervous system, releasing endorphins and dopamine, making it a natural pain reliever
It helps regulate glucose levels in the blood

FREE SHIPPING
Order minimum required 50 €

QUALITY GUARANTED
14 days to return

SECURE PAYMENT METHOD
Pay conveniently and securely

TELEPHONE CUSTOMER SERVICE
900 00 11 48
SIGN UP AT OUR SHOP AND GET A
GET A 15% DISCOUNT
ON YOUR SECOND PURCHASE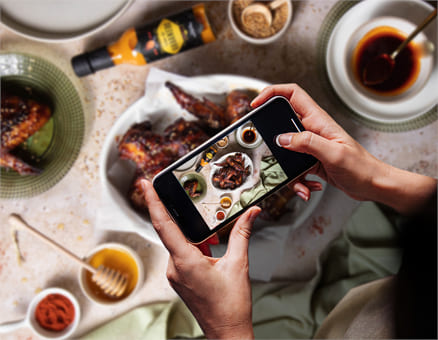 DO YOU HAVE MORE THAN 5,000 FOLLOWERS
AND WANT TO BE PART OF DOCTOR SALSA FAMILY?