At Doctor Salsas we have been growing our own chillies for over 12 years.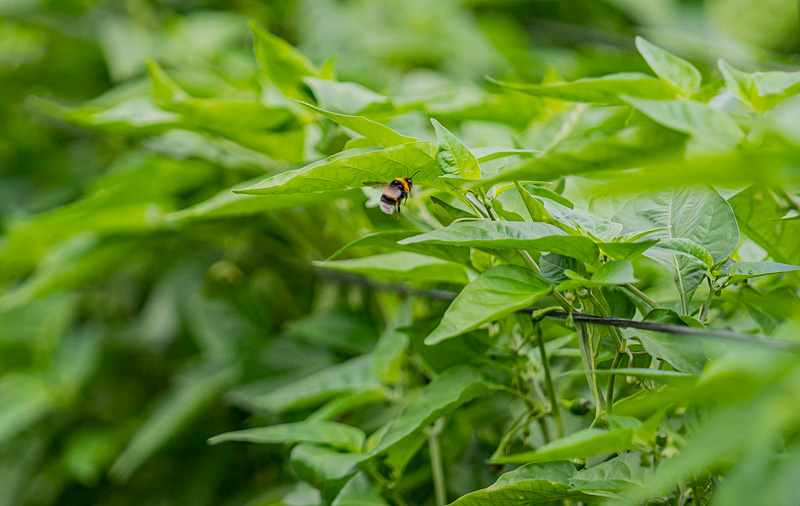 One of the secrets of our crops is the water of the river Dúrcal, which flows straight from the Sierra Nevada. Moreover, the climate of Andalusia and the pure air of the Alpujarra of Granada are perfect for growing all kinds of chillies
By cultivating our own chillies we maintain biological diversity by encouraging the natural flowering and pollination of bees. This not only results in sustainable cultivation, but also ensures that our products are free of chemical residues.
The distinctive character of doctor salsas is characterised by the fact that they are produced domestically and in a sustainable and environmentally friendly way.
Our chilli farmers are an essential part of doctor salsas, that's why we promote fair trade, basing our actions on respect and fairness in order to obtain the best products for you to enjoy to the maximum.
We grow more than 15 types of chillies, each with a completely unique personality and flavour. Do you want to find out about them?
Carolina Reaper (1.150.000 – 2.200.000 SHU). In 2013 it was considered the hottest pepper in the world and still holds that position in the Guinness World Records. Despite being one of the hottest chilis in the world, if used in small doses we can create delicious recipes, full of flavour and personality. Level of heat: Extreme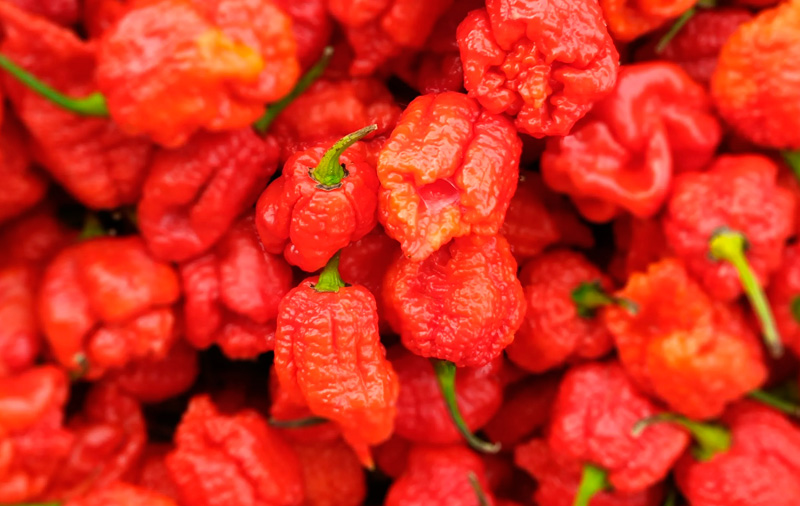 Trinidad Moruga Scorpion (1.200.000 – 2.000.000 SHU) As well as being extremely spicy, it has a sweet and fruity flavour and is characterised by its intense red colour. Level of heat: Extreme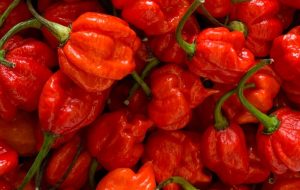 Bhut Jolokia (855.000 – 1.041.000 SHU). Known as ghost chilli because "Bhut" in Indian, the language of the fruit's country of origin, means ghost. Until 2010 it held the position of the hottest chilli in the world. Level of heat: High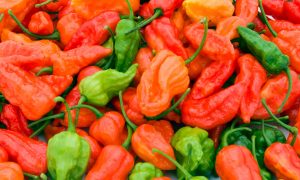 Habanero (100.000 – 350.000 SHU). One of the most popular chillies in the world. It has a unique citrus flavour, making it the perfect ally in dressings, marinades and sauces. Level of heat: Medium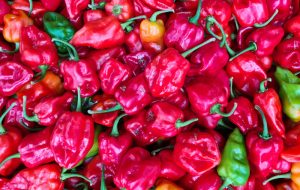 Mango chilli (30.000 – 60.000 SHU). It gets its name from its colour, very similar to that of the mango. It is very aromatic and its taste is sweet and fruity. Level of heat: Medium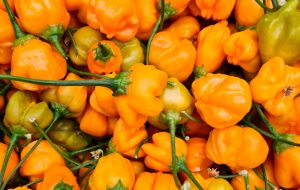 Monkey Face (25.000 – 75.000 SHU). Named after the similarity of its shape to the face of a monkey, it has a characteristic fruity taste. Level of heat: Medium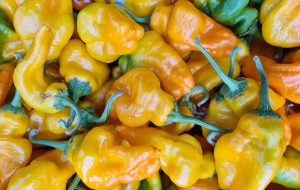 Purple UFO (20.000 – 30.000 SHU). It is named after its UFO-like shape and the purple colour of both the chilli itself and the flower from which it grows. It has a characteristic sour taste, very similar to that of an apple. Level of heat: Medium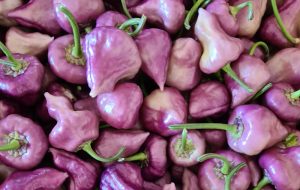 Amazon Roma (5.000 – 15.000). A very aromatic variety, originally from the Amazon rainforest and very little known Level of heat: Medium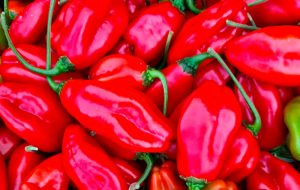 Jalapeño (2.500 – 8.000). One of the most widely cultivated and consumed. It is fleshy and elongated, with a very characteristic aroma. Level of heat: Mild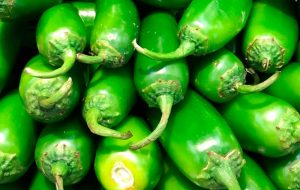 Numex Sweet (500 – 1000). This chilli is distinguished by its intense red colour when ripe and its sweet taste. Level of heat: Mild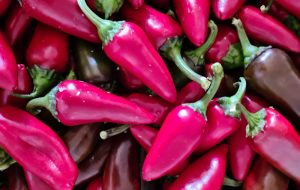 Shishito (50 – 200). They are small, wrinkled and green in colour. In fact, they are the Asian cousins of the padron pepper, and like them, some are hot and some are not. Level of heat: Mild